Hi all.
Latest addition to Hettie is the Easy Camp Canopy. This is a simple sun canopy that attaches to the side of your van on an awning rail, or at a push, it could peg over the top of the van. A cheap and easy addition to keep the sun off. £42.00 online
IMG_3384.JPG
I
It seems a bit high at the front, as the grass area is stepped up on a kerb and also it was just a quick fit to see if it was all ok. Much adjustment to do.
So how did I attach it to Hettie, as of course she doesn't have an awning rail and it is a devil to retro fit awning rails to fibreglass bodies like the Romahomes?
Step up please, the Kampa limpet driveaway awning rail!
Kampa's limpet system comprises of suction cups which are attached by simply twisting the cap to give a limpet like grip on smooth surfaces. And fortunately Hettie has many smooth surfaces and particularly the roof. The suction cups fit through the detachable driveaway awning rail and attach it to Hettie. Then the canopy simply threads on to the awning rail. Job done.
IMG_3386.JPG
Awning rail attached to the roof
IMG_3385.JPG
And there are the limpet cups holding the awning rail in place.
And there we go. For £70 all in, I have a detachable awning rail that fits on both sides of the van and a sun canopy that does the same.
The limpet kits can be purchased independently, complete with a hole punch, allowing you to fit them to existing awnings. Might be useful if you are struggling to find a way to attach a driveaway awning to your Romahome. Punch some holes in the awning tunnel, attach the limpets and there you go.
Easy Camp Canopy purchased from here
https://www.purelyoutdoors.co.uk/pro...mp-canopy.html
Kampa Limpet Driveaay Awning Kit from here
https://www.purelyoutdoors.co.uk/pro...eaway-kit.html
Kampa Limpet Kit with Hole Punch from here
https://www.amazon.co.uk/Caravan-Mot...1296398&sr=8-5
Shop around and you might be able to get any of this cheaper.
Video on the Kampa Limpet Fix System here.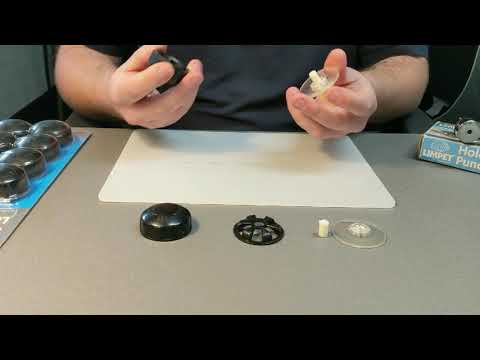 Hope you find this useful.
Panda